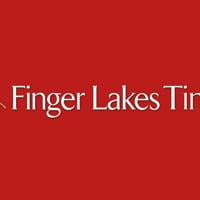 WATKINS GLEN — Seneca Lake Guardian will look back on 2021 as a year that brought people together and strengthened the region's commitment to keeping its air, water, and climate safe from industries that could do harm for generations to come.
Hundreds of neighbors banded together on multiple fronts with the goal of maintaining the Finger Lakes as a place where families can raise their children in a healthy environment and sustainable businesses can thrive. Members have volunteered countless hours educating, informing, and engaging the community on environmental issues that threaten the health of our lakes, our drinking water, and our agri-tourism way of life.
"We're dedicated to protecting and preserving the Finger Lakes' community character which relies heavily on its clean air and water for survival," said Yvonne Taylor, vice president of Seneca Lake Guardian. "We're proud of our tight-knit community comprised of passionate members who are not afraid to stand up against polluting industries that threaten our quality of life."
Examples of Seneca Lake Guardian members demonstrated their commitment to the community:
Hosted informational webinars on energy-intensive bitcoin mining on Seneca Lake.
Held family-friendly rallies and press conferences to engage community members.
Organized sign-on letters to key decision-makers on the environmental threats to the region.
Researched environmental issues and provided talking points for members to comment on vital upcoming decisions by environmental agencies.
Provided avenues for concerned citizens to connect with state government officials on vital environmental issues.
"We wish to take this opportunity to thank all our volunteers who have made 2021 successful," said Joseph Campbell, president of Seneca Lake Guardian. "The good work we do together makes us proud to be members of this community."