Mode's major deal with Matthew Moulding's tech giant will see THG-owned brands list Bitcoin payments, including Lookfantastic, Myprotein and The-Hut.com
Jeffree Star and Ciaté London are among the beauty brands investing in NFTs
Beauty brand owner and tech giant The Hut Group (THG) is bringing Bitcoin payments to the masses in a new major deal with LSE-listed fintech group Mode.
The partnership will see all of THG's 30-plus brands, including Lookfantastic, ESPA and The-Hut.com, offer Mode's opening banking payments and Bitcoin rewards solutions.
Launching months ahead of schedule, using Mode's QR code payment method, the technology allows UK shoppers to make instant payments with Bitcoin and those that purchase with the cryptocurrency will be able to build up a holding in Bitcoin through Mode's Bitcoin Cashback scheme, as an alternative traditional loyalty and cashback programmes.
These rewards will be delivered instantly to shoppers after their purchase via the Mode app.
However, for those that do not have the app, Mode has introduced a checkout feature, which allows shoppers to make payments via their bank account and still earn Bitcoin Cashback via THG brands' websites.
---
---
Mode claims that its payment solutions for merchants, selling via THG's websites, are a 'cheaper, safer and smarter alternative to card payments', and that loyalty will be boosted by its Bitcoin Cashback scheme.
"This marks a step forward in delivering on our aim to make Bitcoin accessible to all and put it in the hands of as many people as possible," said Mode's CEO Ryan Moore.
"Those who pay via Mode will gain passive exposure to the revolutionary store of value asset without taking on the individual risk of investing, which we anticipate will significantly widen our market to reach those who are new to Bitcoin."
Meanwhile, Rita Liu, CCO of Mode said that their business model addresses "chronic inefficiencies" in the global payment system.
"Not only are we reducing costly card processing fees and enabling businesses to access a younger, higher value demographic, but we're also incentivising loyalty by offering highly relevant, instant and tangible rewards with no additional effort from the customer."
---
'Dirty, sexy money'
Analysis:
By Becky Bargh
Senior News and Social Media Reporter
Whether you're in favour of cryptocurrencies or not, their presence, since Bitcon entered the market in 2008, has undeniably grown exponentially, and beauty has been dipping its toe in the proverbial mines.
Since 2017, Lush has accepted Bitcoin payments and digital services, such as Perfect365, and has included cryptocurrency checkout options, while cosmetic surgeons are accepting Bitcoin for Botox.
NFT's, or non-fungible tokens, are also another form of cryptocurrency going mainstream in beauty.
An NFT is a unit of data stored on a digital blockchain that can be bought and sold like any other piece of property, but has no tangible form of its own – like a certificate for a virtual asset.
Jeffree Star and Ciaté London, to name a few, are among the growing beauty community that are tapping into NFTs.
Star launched his NFTs in collaboration with artist Marcelo Cantu to create a 3D depiction of himself as a robot in a Barbie doll package.
Meanwhile, following the announcement of its link up with Selling Sunset star Chrstine Quinn, Ciaté London released a series of four NFT artworks, available via its Bitski NFT online store.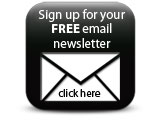 Call it 'dirty, sexy money' or not, businesses are coming up with new models to make cryptocurrency desirable to even the most skeptical consumers – and THG's integration proves that.