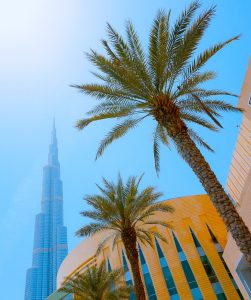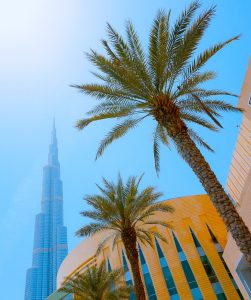 Blockchain venture capitalist CV VC has started its Dubai operations in partnership with DMCC Crypto Centre.
CV VC has currently successfully invested in 32 early-stage blockchain startups from around the world, 22 of which came via its CV Labs incubation program. Selected start-ups from the UAE will be considered for CV VCs global CV Labs incubation program and receive an investment of up to $125,000. The three-month incubation program is driven by a team of founders and exposes participants to advice from 100 blockchain mentors including industry pioneers, global media, professional services, and experts from Europe's Crypto Valley. The program is networked with organizations like IBM, Siemens, and Coindesk along with such protocols as Cardano, Polkadot, and Dfinity.
The platform is also partnering with Gulf Blockchain Week 2021 and the Future Blockchain Summit, which it says are intending to define the blockchain agenda for the entire region. CV Labs Dubai is located at DMCC Crypto Centre. DMCC, Dubai's centre of global commodities trading, is developing a framework for blockchain which it hopes will transform Dubai onto a global blockchain player.
"We are very inspired by the region's precision in creating the frameworks for blockchain startups since the UAE Securities Exchange Commission passed a regulatory framework requiring providers to register, to comply with a range of anti-money laundering, cybersecurity, and data protection laws," CV Labs co-founder Ralf Glabischnig said. "We are impressed with the Dubai state focus to extend thinking to the bricks and shovels aspect of blockchain, not only as a tech that creates cryptocurrencies but one that has the capability to lead the fourth industrial revolution. We are honoured to bring our expertise to the UAE  – to work for industry transformations."
"I'm incredibly excited to lead the CV VC journey in the UAE which as a nation is in a prime position to adopt the benefits of blockchain," Oliver von Wolff, CV VC managing director of Dubai said. "I have experienced the region and particularly Dubai for two decades; therefore I am positioned to understand how Dubai will lead the revolutionary blockchain charge in the UAE region. Government and banking continue to be very focused on the application of the technology, but we are also seeing lots of interest from other industries, particularly those with a dependency on complex supply chains. 
"What is most inspirational about Dubai, is that its governing and leadership entities view blockchain as an intrinsic component of their vision to ensure the wellbeing of its economy and citizens".
In addition to incubation and investment opportunities for early-stage start-ups, CV VC also offers advisory services for corporate clients entering the digital space, including investment vehicles such as the CV VC Actively Managed Certificates (AMC) with a Swiss ISIN code.