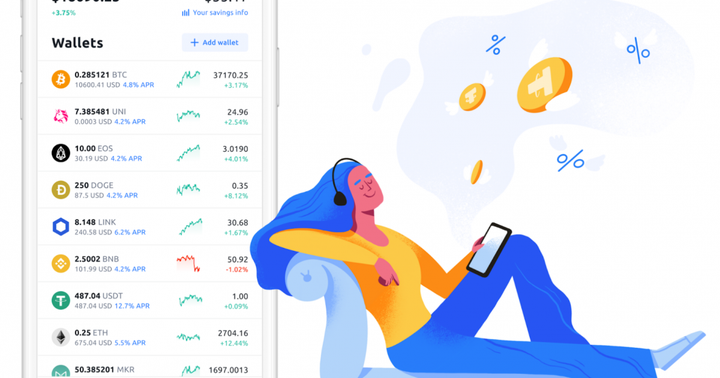 Looking over your investment portfolio, you want to see healthy diversification, which means spreading your money across different investment types and markets to lessen your risk. For the traditional investor, that might mean buying a combination of risky and stable stocks, mutual funds, bonds or real estate. But there's one thing missing from traditional investing, and that's because not many people know enough about it to make an informed investment decision. That asset is cryptocurrency.
Yes, you've likely heard of cryptocurrency — Bitcoin (NASDAQ: BTC), the blockchain and the volatility of the market sector — but did you know that you can do more with crypto than buy and sell to make a profit? Trading or holding digital currency is only one way to make it increase your bottom line. If you've never considered adding this currency to your portfolio, you might want to take a deeper dive into understanding how it could complete your financial plan.
Diversification is Key
So, what does it mean to round out your portfolio, and how do you use crypto assets to do that? Before you invest in any asset, you need to understand it fully, so the first thing you need to do is speak to a financial advisor who is knowledgeable about crypto. That person not only helps you understand the investment you're considering, but they can look at your portfolio holdings and make suggestions on what cryptocurrency or asset best fits in any places your holdings are lacking.
Once you decide that crypto is the way to go, you want a place through which to buy the asset. More than that, you want a company that can offer more than simply buy, hold and sell.
What Is YouHodler?
YouHodler is an EU and Swiss-based fintech platform whose mission is to help people earn money on their crypto holdings whether they decide to trade those assets or hold them. Of course, the platform offers a way to buy and sell crypto holdings, but it also features crypto-backed loans, web and mobile wallets, high-interest crypto savings accounts and ways to use crypto to purchase physical goods. And it's one of the few companies in the world who offers this service.
By giving investors the ability to earn higher interest on crypto than they would with physical money in a traditional bank and a way to use that cryptocurrency to buy everyday items, YouHodler hopes to bridge the gap between physical and digital currencies.
And if you decide to buy, sell or trade your holdings, the YouHodler app provides a convenient crypto conversion calculator so you can trade easily.
The Future with Crypto
Although YouHodler doesn't believe cryptocurrency will replace traditional currency any time soon, it believes that the YouHodler team connecting the two money types benefits the investor. It uses conventional finance principles and applies them to the digital world, which could be just what your portfolio is missing. Remember, you don't have to buy and sell crypto to make a profit, and you no longer have to hold your asset passively. Earning interest and taking crypto-backed loans is an active way to maximize all your crypto assets.