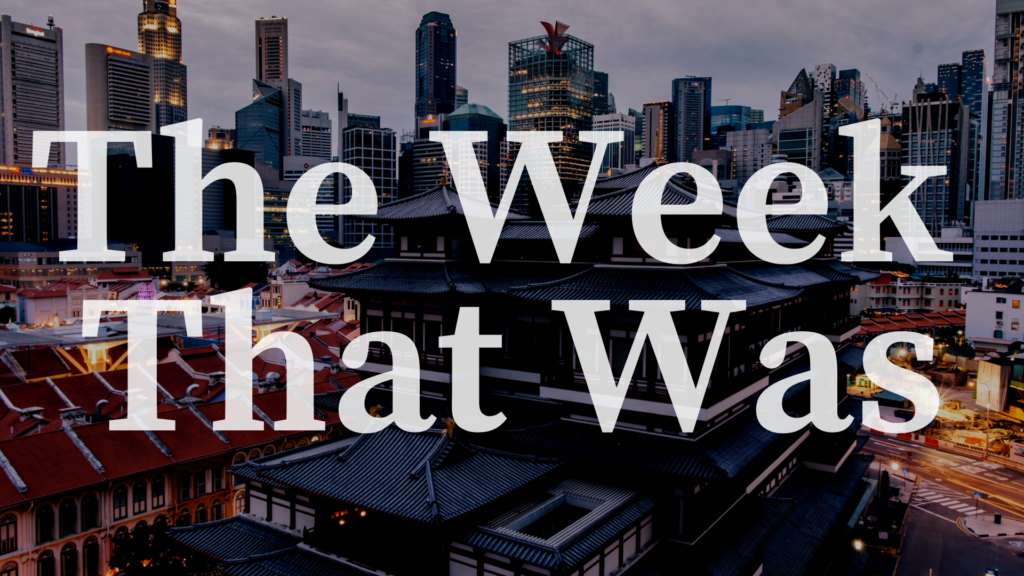 If you were among those who struggled to fend off the boredom while holed up at home during the pandemic, the chances are you adopted at least one new digital pastime — gaming, online shopping, or maybe trading in stocks on a wealthtech app.
This week, we explored the pandemic's impact on the wealthtech segment in our latest DATA VANTAGE report The State of Wealthtech in Indonesia.
Apps like Bibit, Ajaib, and Tanamduit, to name a few, have made wealth management a DIY task and, consequently, the total number of investors in Indonesia's capital market has doubled since January 2020.
In tandem, wealthtech apps in the country have cumulatively raised $356 million this year — that's more than half the capital secured by the segment since January 2016, according to the report.
A massive reallocation in discretionary spending triggered by the health crisis will only fan this trend. "We estimate that, in the next 10 years, the total AUM [of Indonesia's mutual fund industry] will double and the number of retail investor accounts will reach 25-30 million from around 4.7 million today," said Rini Hapsari, the co-founder and managing director of Tanamduit in an interview.
Moving on to the other stories of the week.
Deep dives
Another sector that has received a boost from the pandemic is e-groceries. Players from ride-hailing, e-commerce, social commerce, and agritech are swarming into Indonesia's e-grocery space.
Homegrown decacorn Gojek has started to recruit more shopping assistants for its GoMart service, which, last year, clocked a monthly GMV growth of 5X.
Rival Grab, meanwhile, is ending its partnership with HappyFresh and going solo with its GrabMart service, which was launched in 2020.
Another breed of e-grocery players, however, is adopting a notably different model from HappyFresh and the ride-hailing players — sourcing their fresh goods directly from farmers.
The pandemic is also changing the way PEs view the world. Southeast Asia is fast becoming a go-to destination for global PE firms chasing technology investments. There were at least 11 PE deals in the tech space in 2019-21, according to data compiled by DealStreetAsia.
The trend marks a U-turn from 5-7 years ago when most of the PE funding in the region went to traditional sectors such as real estate and FMCG.
IPO news
Chinese firms are once again warming up to the idea of a US listing, despite high tensions between Beijing and Washington. The trend is driven by a desire to tap the deep pools of liquidity offered by the world's largest capital market.
Full Truck Alliance rose more than 18% in its debut on NYSE this week, giving the startup a valuation of over $24 billion in the biggest US stock market listing for a Chinese company this year.
That may soon be surpassed by DiDi Global Inc, China's largest ride-hailing company, which is aiming for a valuation of over $60 billion in its NYSE debut.
A total of 29 IPOs by Chinese companies in the US in the first six months of the year raised $7.6 billion, the highest amount ever for that time period, according to Refinitiv data.
Tencent-backed Chinese online grocer Missfresh is eyeing a $3.8b valuation in a US IPO, while unicorn Dingdong, backed by SoftBank Vision Fund II, is aiming for a more than $6 billion valuation in its New York debut.
Hong Kong-based logistics company Lalamove has confidentially submitted paperwork with US regulators for an IPO, Bloomberg reported.
Moving against the trend of foreign listings is the Indonesian e-commerce company Bukalapak, which is planning to offer up to 25% of its enlarged capital in an IPO on the IDX. An IPO for Bukalapak would open the door to a lucrative exit for its group of investors, including Microsoft, GIC, Emtek, and Naver Corp.
Malaysian conglomerate Sunway Bhd, too, sees itself as a listed company in 6-8 years, it said while announcing a 16% stake sale in its healthcare unit Sunway Healthcare Holdings to GIC for $180 million.
Deals corner
Our reporters got wind that Indonesian insurtech startup Fuse closed a Series B round raising $30 million. The round was joined by the family office of Chinese billionaire Jack Ma, and existing investor EV Growth.
Online furniture retailer Fabelio is expecting to raise a Series D round before it makes a stock market debut next year, its CEO and co-founder Marshall Utoyo told DealStreetAsia.
Hong Kong-based crypto trading and technology firm Amber Group raised $100 million in a Series B round led by PE firm China Renaissance.
Indonesian B2B fintech startup Digiasia Bios is considering raising $70-200 million in equity funding, founder Alexander Rusli told DealStreetAsia. The firm is also considering buying a minority stake in a local bank.
In India, online medicine delivery startup PharmEasy's parent entity will acquire a 66% stake in chain Thyrocare Technologies for $600 million.
ADB Ventures has approved an equity investment of up to $2 million in Silicon Valley-based fintech startup Fairbanc to fuel its Indonesia expansion.
Interviews
VC firms that have trained in China's cut-throat market and mastered the art of speedy decision-making can become a major force in growing Southeast Asia's startup ecosystem, Randolph Hsu of Ondine Capital told DealStreetAsia in a chat this week. "If there is a good investment, I may face competition from 10 VCs in Southeast Asia, but that number would be 100 in mainland China…We need to make swift judgments," Hsu said.
AC Ventures's Adrian Li told us in a chat that Indonesia is seeing a wave of savvy founders doing due diligence on VCs. The proliferation of available capital today, coupled with a better understanding of the VC game, has prompted many founders to be more selective on which investors they take on board.
Among those evaluating potential investors is Razer Fintech, the financial services arm of Hong Kong-listed gaming powerhouse Razer. "There are parties [strategics] who have approached us before from different countries. However, we want to first evaluate them to ensure that our interests are aligned," said Li Meng Lee, the firm's CEO.
Apis Partners managing partner Udayan Goyal told DealStreetAsia that the opportunity in financial services in Asia is significant for growth equity funds. In Southeast Asia in particular, Goyal sees a significant opportunity in embedded finance.
Axiata Digital, an arm of telco conglomerate Axiata Group, has ramped up efforts to secure Malaysia's digital banking licence, optimistic that its partnership with local bank RHB Bank has solidified the consortium's application, Axiata Digital CEO Mohd Khairil Abdullah said in an interview.
People News
ACRA filings examined by DealStreetAsia this week showed that two directors of Lazada have stepped down from the board of the Alibaba-owned e-commerce company. However, the two executives, Frank Luo and Gladys Chun will continue in their roles as CFO and GC respectively.
Mark Machin, the former head of the Canadian Pension Plan Investment Board (CPPIB) joined Singapore-based VC firm Serendipity Capital as its non-executive director. Machin had resigned from CPPIB in February after drawing flak for flouting Canada's COVID-19 travel advisory by flying to the UAE.
One for the weekend
Sam Bankman-Fried is not a name many would be familiar with. The 29-year-old is not an old-money-family heir who basks in the spotlight.
The American billionaire — whose wealth Forbes estimates at $8.7 billion — has built his fortune in the cutting-edge world of cryptocurrency as the founder of the Hong-Kong based crypto derivative exchange FTX.
The funding round for FTX, slated to be completed in the coming weeks, could make the company one of the most valuable new financial technology businesses in Asia.
This comes as China is increasingly growing concerned over the power-hungry crypto industry, closing 26 bitcoin mining operations in Sichuan lately. The People's Bank of China also told major banks and financial institutions to crack down on cryptocurrency trading.
Bankman-Fried, though, says this is just a passing phase. "I don't see these problems [persisting] in the long-term," he said.
Keep reading!