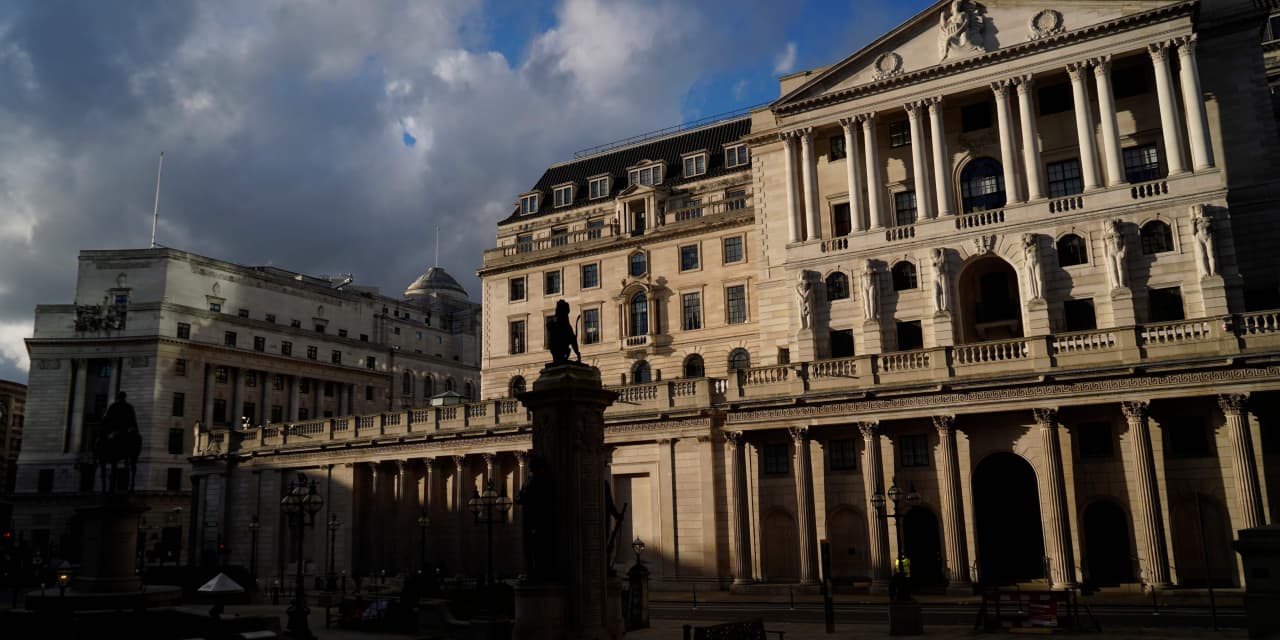 The pound lost ground on Thursday, after the central bank decided not to change course on either interest rates or bond purchases.
By a unanimous decision on interest rates, and an 8-1 vote on asset purchases, the Bank of England kept rates at 0.1% and the total target stock of asset purchases at £895 billion. Andy Haldane, the chief economist who is leaving the bank, was the only dissenting voice.
"Although downside risks were judged to have fallen as the recovery had taken hold, these considerations still had force. Policy should both lean strongly against downside risks to the outlook and ensure that the recovery was not undermined by a premature tightening in monetary conditions," the central bank minutes stated.
The pound GBPUSD, -0.32% GBPEUR, -0.40% dropped to $1.3915 from $1.3962 on Wednesday, and to €1.1648 from €1.1708.
The yield on the 10-year gilt TMBMKGB-10Y, 0.763% slipped to 0.75% from 0.78%, while the FTSE 100 UKX, +0.50% stock market index rose 0.6%.