Why Taproot is so Bullish for Bitcoin Price at $36k – Buy BTC Now?
Bitcoin's current price trajectory still seems overwhelmingly bearish.
The asset has been unable to move out of its downturn that started in May, and several pieces of news – including acceptance from El Salvador – have made investors bullish on the asset, leading many to buy Bitcoin.
Despite the current bearish trend, some good news is beginning to shape up for Bitcoin. One of them is the current Taproot upgrade.
Earlier this month, the Bitcoin taproot upgrade locked in the 90 percent critical consensus mark among active Bitcoin nodes. It's expected to take place in November.
Taproot would bring in new upgrades and benefits to Bitcoin users. It consists of three Bitcoin Improvement Proposals (BIPs) these are
Schnorr Signatures:

This proposal is set to improve privacy, lower transaction fees, and improve flexibility for multi-signature wallets.

Taproot:

Taproot will define how the Bitcoin network expects to implement Schnorr signatures.

Tapscript:

Tapscript provides new scripts that will be used to verify Taproot spends and Schnorr signatures
With these three, Bitcoin users can expect benefits such as space savings, privacy improvements, and security upgrades for the Bitcoin network – and their transactions in general.
Why is Taproot Bullish News?
Taproot is on course to be one of the most consequential Bitcoin upgrades. The update will make it easier to embed smart contracts into the bitcoin network. On the flip side, it's set to make it easier for Bitcoin users to use privacy wallets again.
Bitcoin started out as a private and anonymous currency, but developments in tracking technology mean that it has lost some of its earlier adopters. Many have moved to privacy coins like ZCash or Monero. Taproot could improve this.
Taproot also touches on transaction costs, ensuring that Bitcoin becomes cheaper to use and spend.
Buy Bitcoin Now?
Many Bitcoin enthusiasts have seen the current market position as an opportunity to buy more of the asset. Bitcoin crossed the $40,000 mark for the first time since May earlier this week, and its price even surged as high as $41,330. But, the bears have managed to push its price below the mark once more.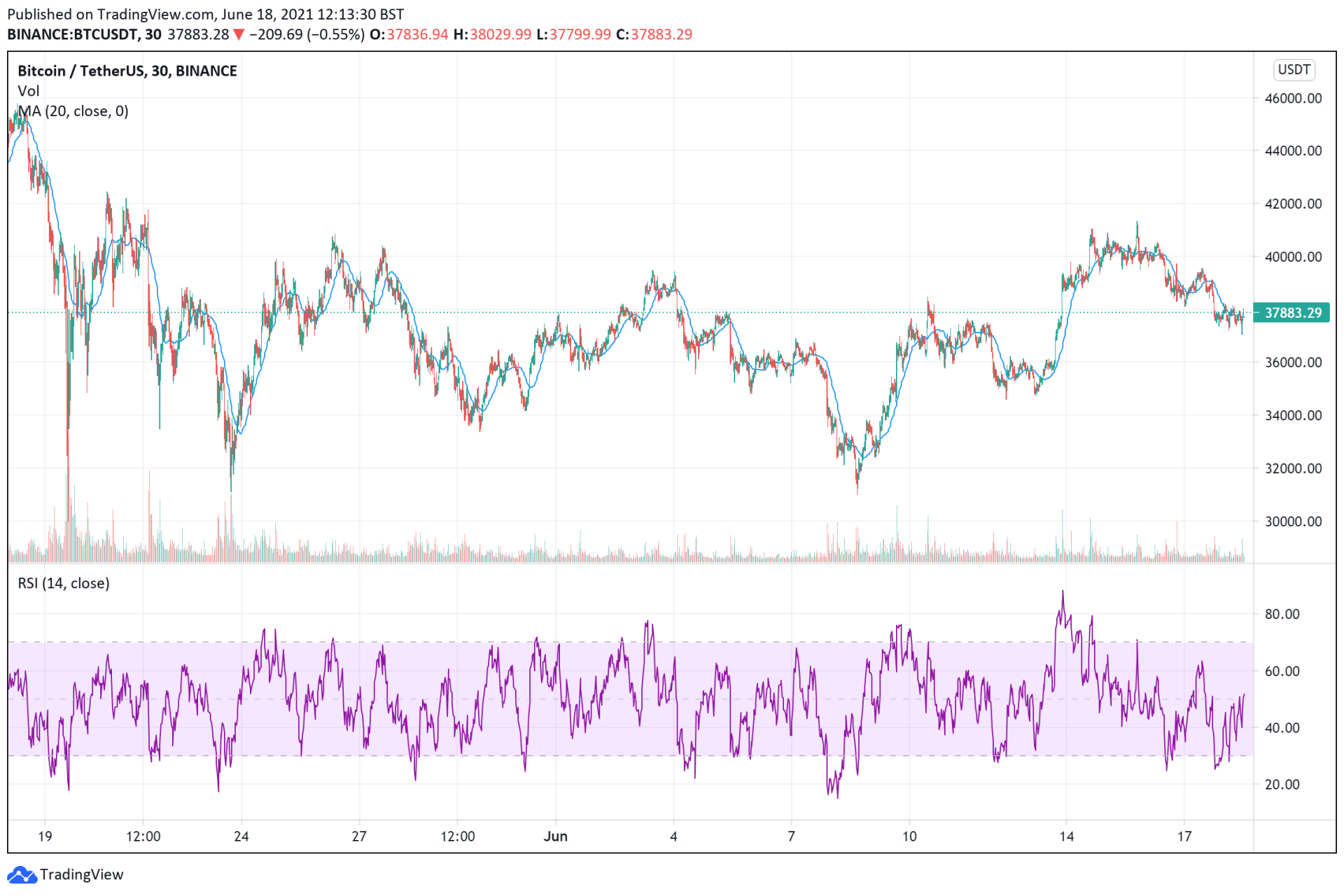 Despite all of this, Bitcoin's fundamentals seem strong. Its relative strength index (RSI) is 53.25, showing that it remains underbought. The asset's $37,883 price is also higher than its 20-day moving average (MA) of $37,792.
All in all, Bitcoin's fundamentals show that it remains strong and could be gearing up for an uptrend. If you're a long-term investor, then you can get in on it – especially with Taproot coming later this year.
Looking to buy or trade Bitcoin (BTC) now? Invest at eToro!
Capital at risk