Equities Lower on Softer Greenback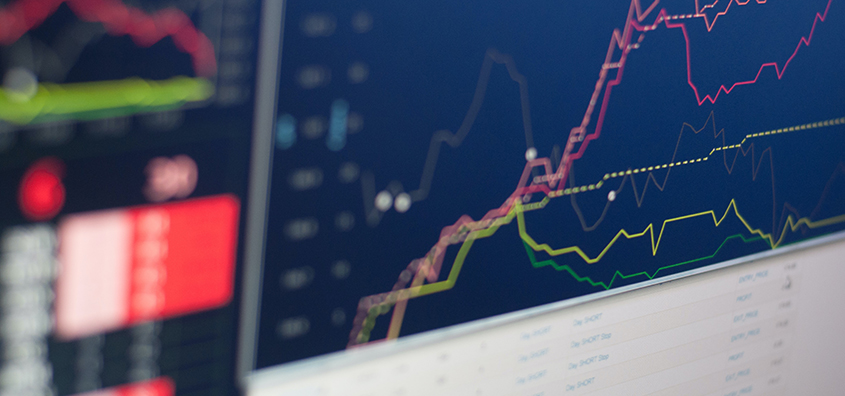 Futures for Canada's main stock index rose on Wednesday as gold prices jumped on the back of softer Treasury yields and a weaker dollar, after U.S. Federal Reserve officials downplayed inflation concerns.
The TSX drifted closer to the breakeven as Tuesday's closing bell drew near, but still managed to gain 36.82 points to 19,608.37.
The Canadian dollar slumped 0.16 cents Wednesday to 82.72 cents U.S.
June futures increased 0.4% Wednesday.
Bank of Montreal beat analysts' estimates for second-quarter profit, as the lender set aside lower-than-expected provisions in the quarter.
National Bank of Canada raised the target price on TFI International to $129.00 from $115.00
TD Securities raised the target price on Kelt Exploration to $3.75 from $3.50.
ON BAYSTREET
The TSX Venture Exchange retreated 2.26 points Tuesday to 954.96.
ON WALLSTREET
Stock futures ticked marginally higher after the market stalled Tuesday, with major indexes ending the regular session slightly lower.
Futures for the Dow Jones Industrials climbed 82 points, or 0.2%, to 34,353.
Futures for the S&P 500 gained 13.5 points, or 0.3%, to 4,199.
Futures for the NASDAQ Composite index 61 points, or 0.4%, to 13,717.25.
Shares of companies linked to a recovering economy gained in premarket trading. Ford rose 2%. Carnival Corp rose about 1%. Bank of America shares were also higher in early trading.
Royal Caribbean jumped nearly 4% in premarket trading after the cruise line operator received approval to begin test cruises with volunteer passengers.
The optimism on the economy comes as U.S. average daily COVID cases fall below 25,000 and as nearly half the U.S. population has received at least one vaccination dose.
Bitcoin continued its comeback, helping risk sentiment in the financial markets. Bitcoin climbed back above $40,000 on Wednesday, according to Coin Metrics. On May 19th, the cryptocurrency hit a low of 30,001.51 following an intraday crash of 30%. Shares of Tesla, a big holder of bitcoin, added 0.5% in pre-market trading. Coinbase shares were also higher.
Investors will be keeping an eye on Washington and any developments on an infrastructure compromise that could boost the economy further. Senate Republicans plan to send President Joe Biden a counteroffer this week costs nearly $1 trillion.
Nordstrom shares dropped about 6% in extended trading after the company missed the Street's first-quarter earnings expectations, while shares of Urban Outfitters jumped more than 7% following better-than-expected quarterly results after the bell.
Investors are awaiting a speech from Federal Reserve Vice Chair Randal Quarles on Wednesday as concerns surrounding inflation and potential tapering of asset purchases continue.
Chief executives of the country's largest banks — including JPMorgan Chase, Bank of America, Citigroup, Wells Fargo, Goldman Sachs and Morgan Stanley — are set to testify before the Senate Banking Committee on Wednesday morning.
Dick's Sporting Goods, American Eagle Outfitters, NVIDIA, Snowflake and other companies are expected to report earnings Wednesday.
Overseas, in Japan, the Nikkei 225 inched up 0.3% Wednesday, while in Hong Kong, the Hang Seng index jumped 0.9%
Oil prices lost 32 cents to $65.75 U.S. a barrel.
Gold prices jumped $7.50 to $1,905.50 U.S.