Short Interest in Canaan Inc. (NASDAQ:CAN) Expands By 55.4%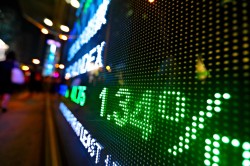 Canaan Inc. (NASDAQ:CAN) saw a significant increase in short interest in the month of October. As of October 30th, there was short interest totalling 2,860,000 shares, an increase of 55.4% from the October 15th total of 1,840,000 shares. Based on an average daily trading volume, of 2,140,000 shares, the days-to-cover ratio is currently 1.3 days.
Separately, BidaskClub upgraded shares of Canaan from a "sell" rating to a "hold" rating in a research note on Tuesday, November 10th.
Shares of CAN stock opened at $3.21 on Thursday. The company has a fifty day moving average price of $2.14. Canaan has a twelve month low of $1.76 and a twelve month high of $13.00.
Canaan (NASDAQ:CAN) last announced its earnings results on Monday, August 31st. The company reported ($0.02) earnings per share for the quarter. The firm had revenue of $25.21 million for the quarter.
About Canaan
Canaan Inc engages in the research, design, and sale of integrated circuit (IC) final system products by integrating IC products for bitcoin mining and related components primarily in the People's Republic of China. It is also involved in the assembly of system products; and supply chain and distribution of system products.
Featured Story: How to trade on quiet period expirations